Mini mohair bouclé (small looped mohair) NEW!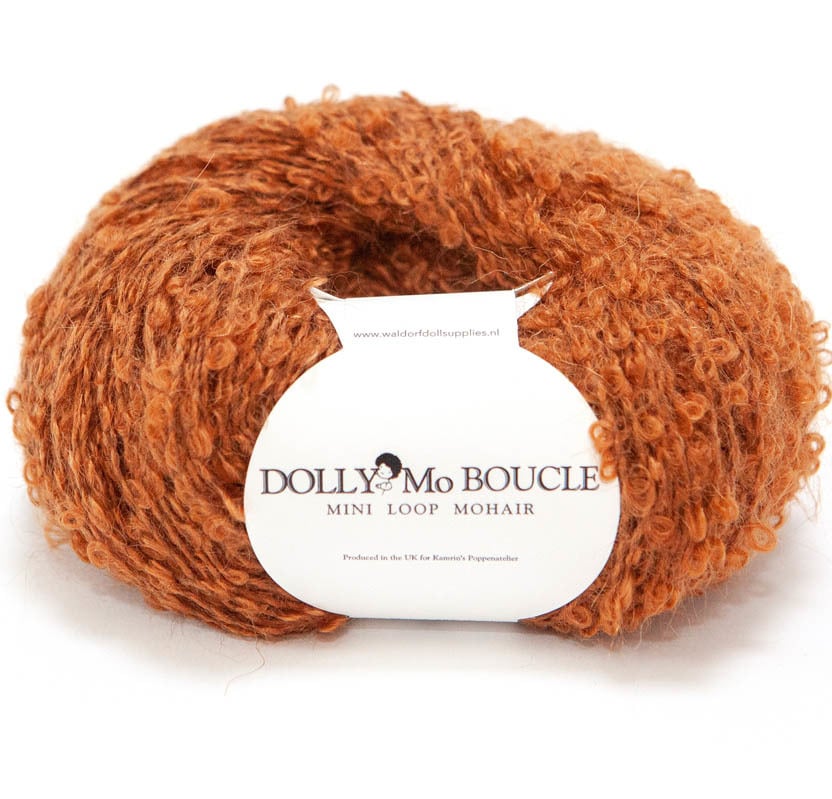 New presentation in donut shaped balls in 7 colours:

1. Strawberry
2. Golden blonde
3. Caramel
4. Brown Auburn
5. Ginger
6. Dark Brown
7. Black
Composition: 70% mohair / 25% wool / 5% nylon
From right to left - top to bottom:
white - natural blonde - strawberry blonde
ginger
caramel - brown auburn - dark brown

This yarn has a different composition than the older version. The loops are sightly larger and the yarn feels softer.
These yarns are not tested but are produced and dyed in the same factory as the older collection of the mini mohair bouclé.