Merino Wool
This item can only be purchased in the store!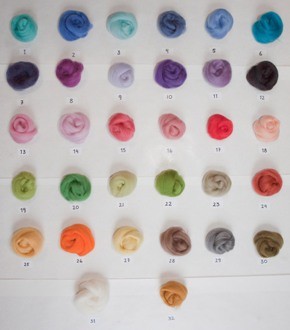 The colors are numbered 1 - 32.
South American Merino (roving) wool
For dry and wet felting.
Available in several colours in 20 gram bags. Price: €0,80.
Also available in a selection of 10 colours of your own choice in 20 gram bags. Price: €7,50.
Please send your choice through seperate email or mention your choice at the bottom of your order sheet.