Plant Dyed Wool
Stock is limeted and only available at request. Please contact us and check first for the colors you desire before ordering!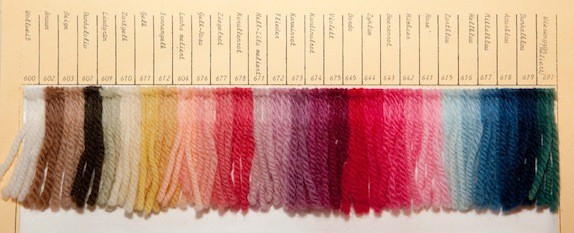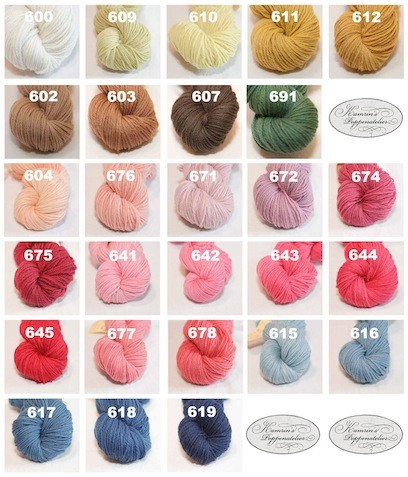 Plant dyed yarns pure wool.
In skeins of 50 grams in 27 different colors.
Needle size: nr. 3.
Excellant for knitting doll clothe's, for jumpers or shawls.
These skeins are not consistant throughout and can have a slight color differance.