DollyMo Lang Yarn Mohair (Serial no. 3000) NEW!
Lang Yarn Mohair by Natural Fibres / Plant Dyed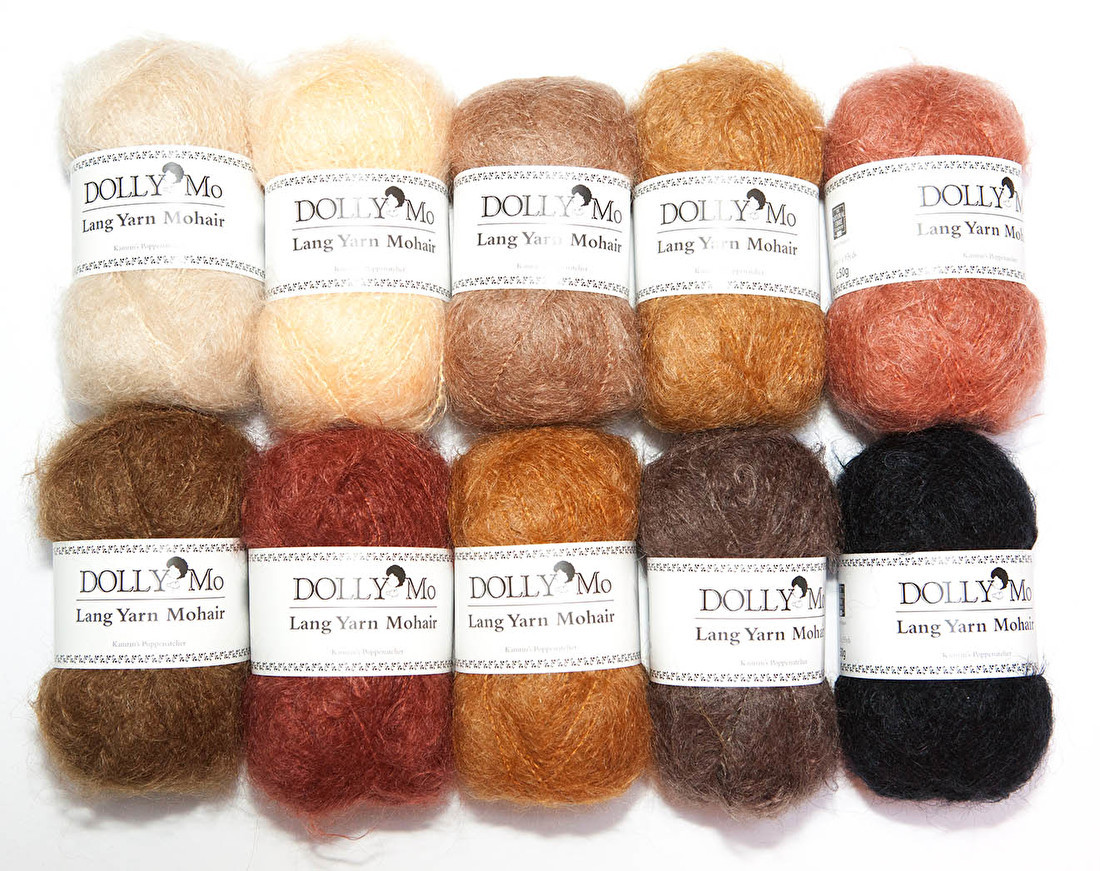 From left to right:
Natural Blonde, Honey Blonde, Golden Brown, Caramel, Ginger
Brown Auburn, Mahogany, Copper, Dark Brown, Black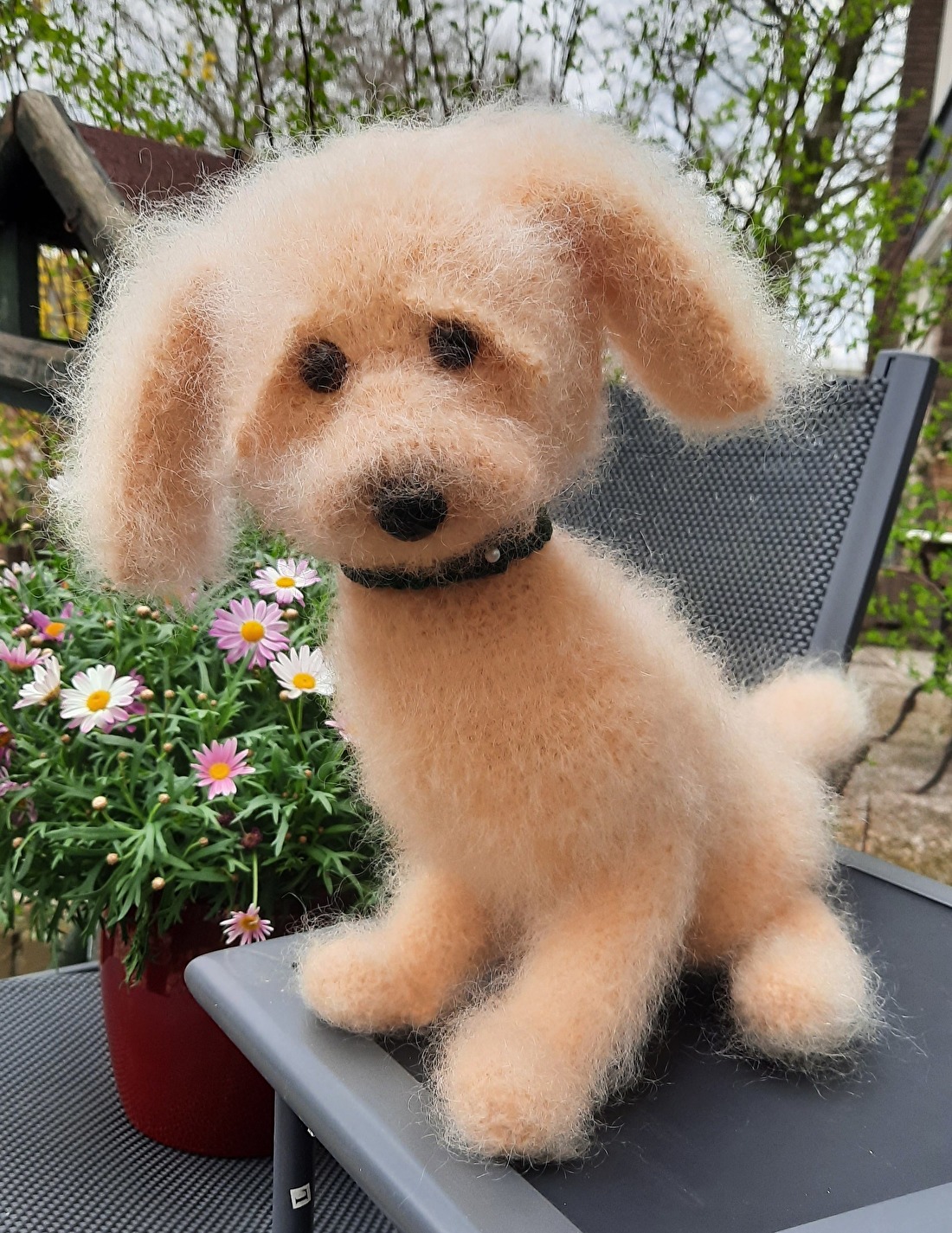 This soft toy dog is knitted by one of our customers with Lang Yarn Mohair in the colour Honey Blonde.
Pattern used is by Ambercraftstore, Virginia, USA through Etsy.
DollyMo Lang Yarn Mohair semi organic due to organically dyed in 10 colors - serial number 3000.
This yarn is hairy and spiky and therefore ideal for crocheting or knitting soft toys. Surprisingly the mohair does not shred when brushing.
Composition: 71% Mohair - 18% wool - 11% Nylon