Home
Waldorf Doll Making Supplies & Classic "small" Toys | Kamrin's Craft Cottage
Kamrin's Craft Cottage is a shop - online and home based-store - specialized in natural materials and dollmaking supplies for Waldorf dolls and is sole agent of the Swiss tricot in the Netherlands. As sole owner and producer we supply the full range of the DollyMo yarns. We focus mainly on natural materials such as wool, cotton, silk and wood.
KAMRIN'S CRAFT COTTAGE IS THE ONLY OWNER OF THE DOLLYMO TRADE MARK. WE HAVE THE PATENT AND THEREFORE HAVE THE ONLY RIGHT AS SUPPLIER TO USE THE DOLLYMO TRADEMARK.
DollyMo yarn supplier ®
Exclusive supplier and sole owner of the trademark DollyMo. We are legally registered for the patent of the

DollyMo trade name.
Our certified yarns are tested by an independent testing institute of the SGS Group

Official distributor and wholesaler of the DollyMo Yarns within the Netherlands and worldwide. For the price list please contact us.
Our main stockist "Wollknoll" from Germany also offer our DollyMo "Woolly" yarns.

We offer discounts (for certain articles) to dollmakers, schools and dollmaking groups. Please request a discount code before ordering!
European Waldorf Doll Seminar.
Due to the COVID-19 pandemic this years event planned on the 10th - 14th

June has been cancelled. Location: Arlon, Belgian Ardennes.
Please keep a look out for updates through the Ewdor website and the
facebookpage.
---
We are working hard setting up our work space for the online-shop in our new property and hope to reopen in the week of August 9th.
Please look out for updates through the home page of our website and/or the next newsletter.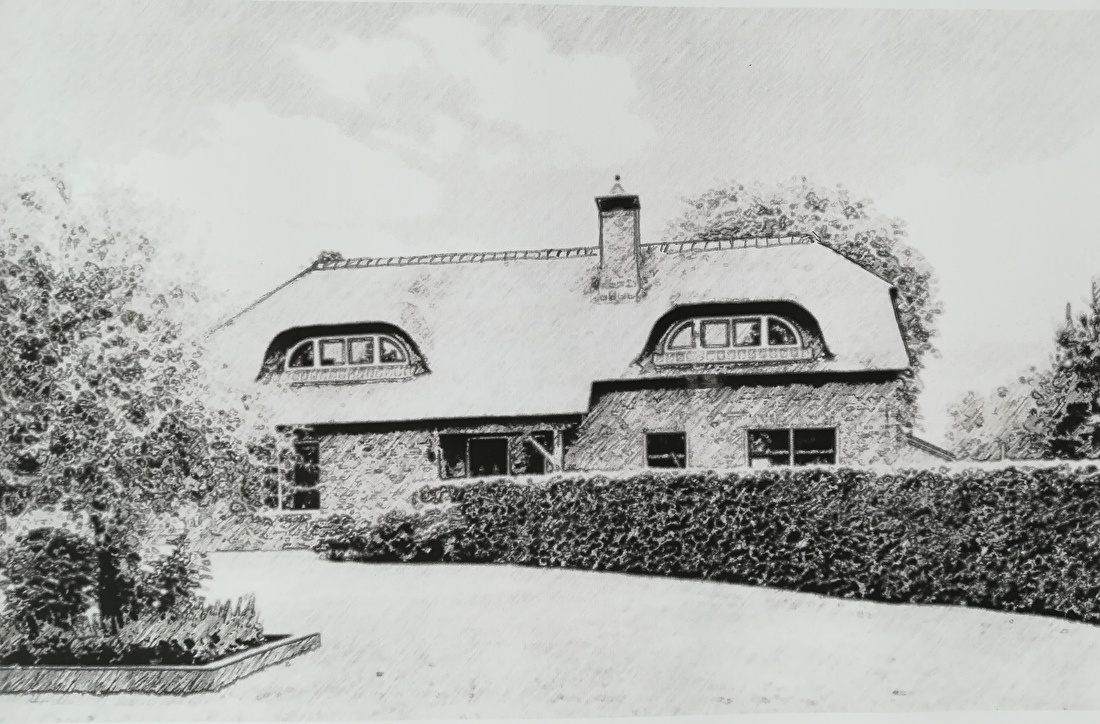 ---
New: additional new colors added to our excisting Pointelle fabrics in baby blue, baby pink, denim blue and bordeaux view here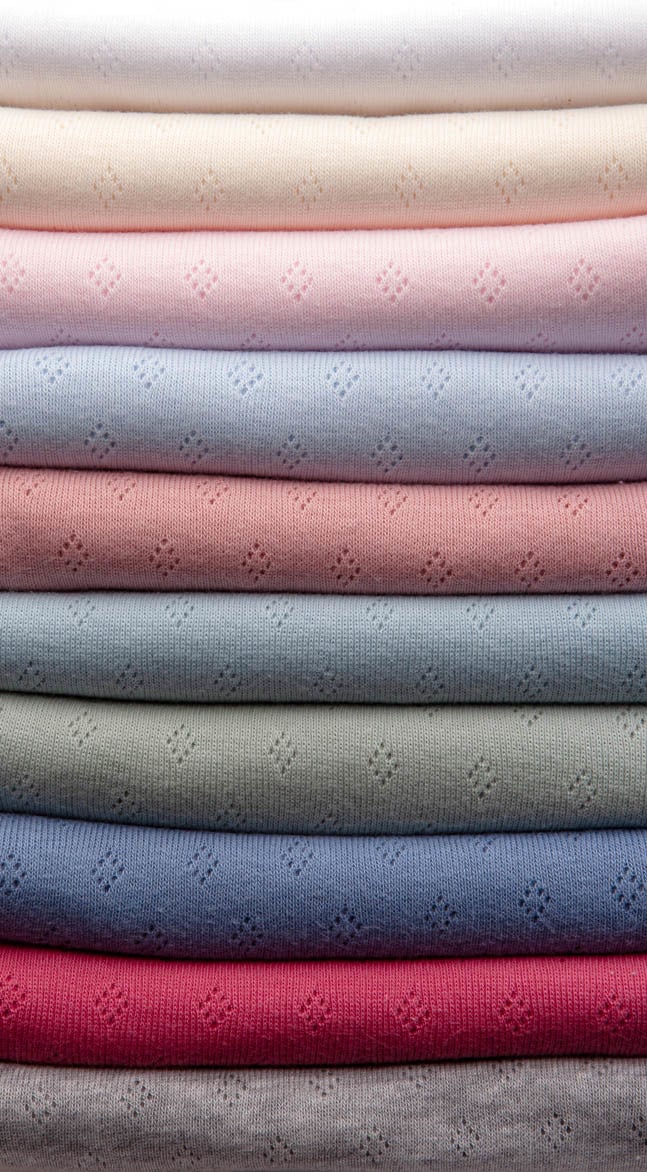 ---
New: In addition to our D & K Dress Form doll size 38/40 cm we have launced two smaller sizes in 30 cm and 35 cm.
These Dress Forms can be made on order in two versions - solid ivory linen and Westfalen print cotton.

You can email us for any enquiries through info@kamrinspoppen.nl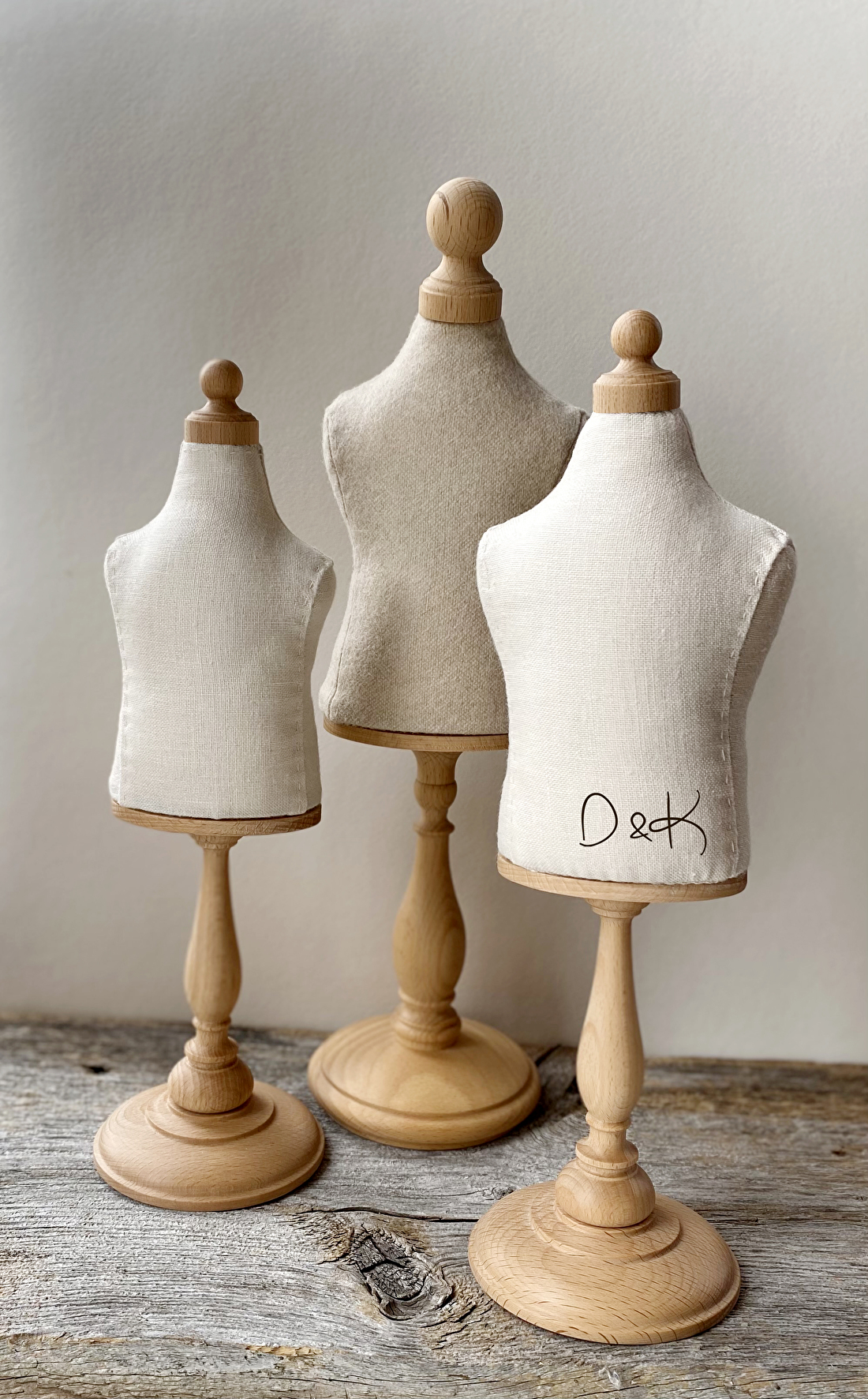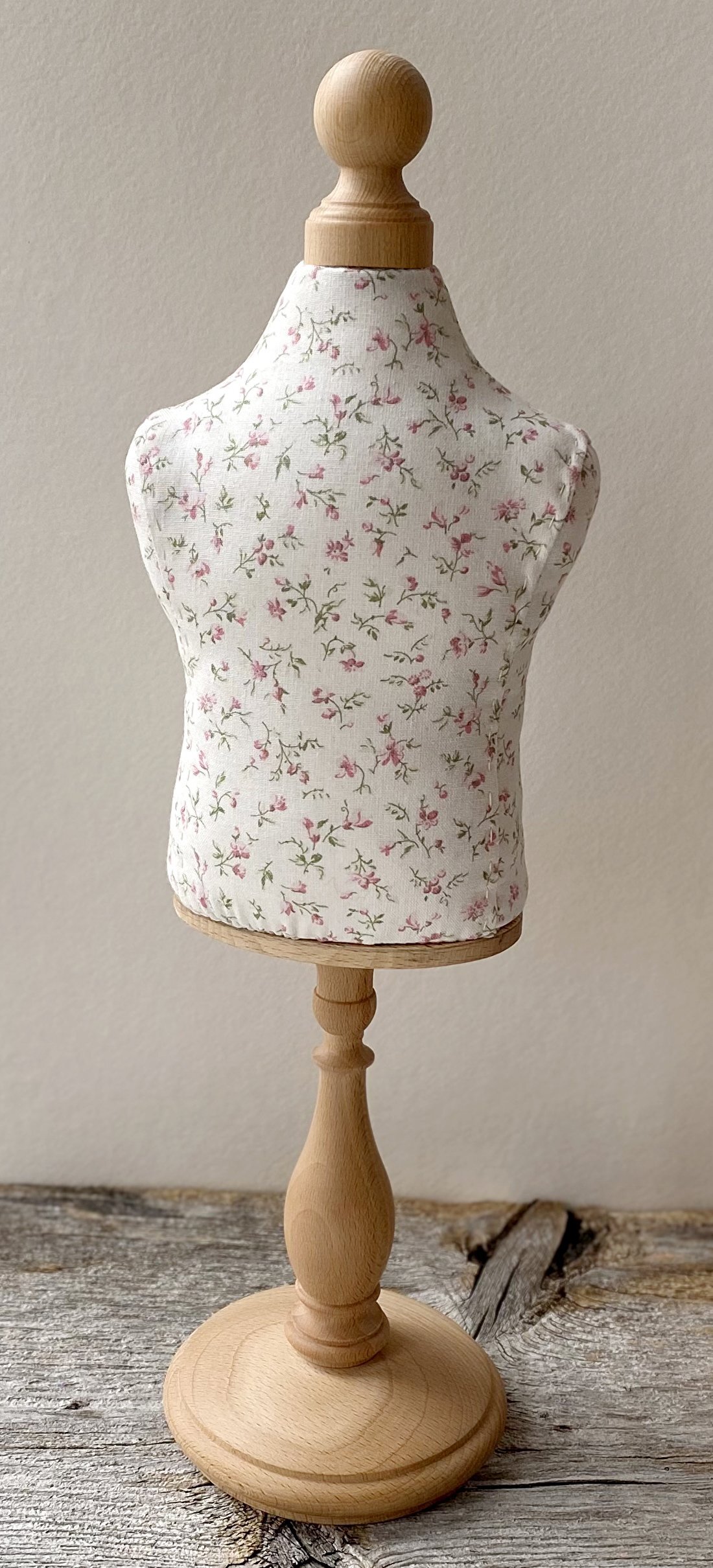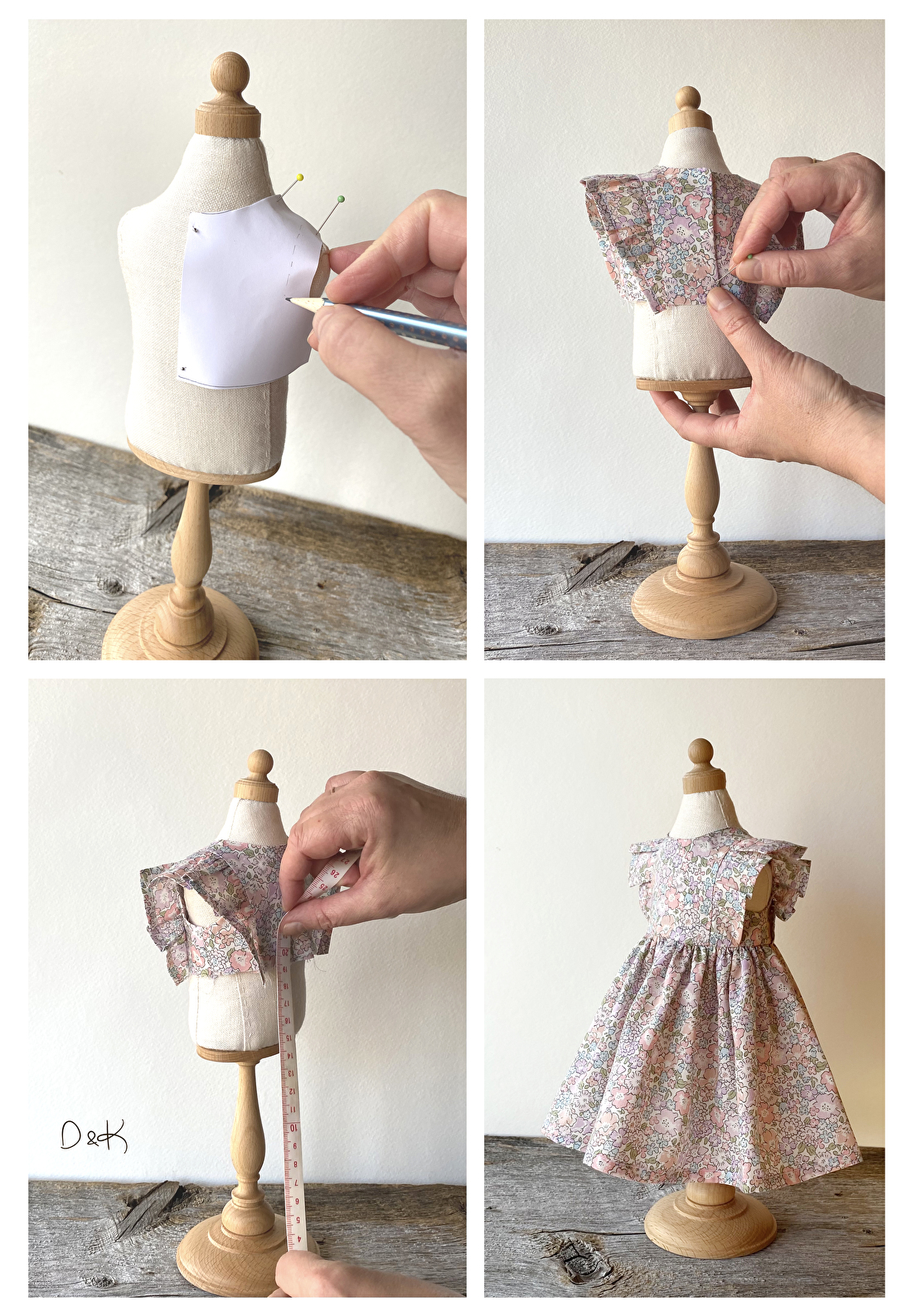 ---
New arrival: Kona 100% cotton Oko-Tex certified in natural colours for rag dolls and cloth dolls view here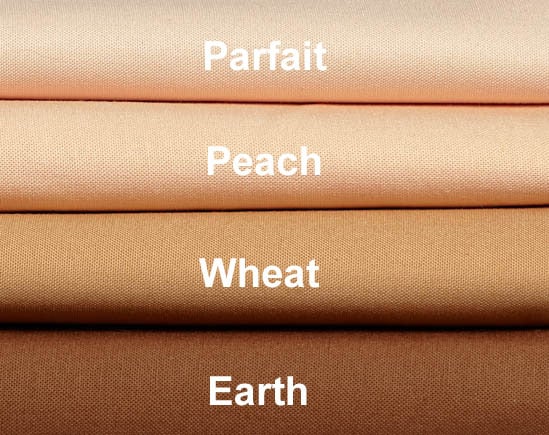 ---
New arrival: addition to our DollyMo bouclé collection - colour "golden brown" view here
---
The Ewdor Dollmaking Retreat 2020 scheduled 10th June till 14th June has been postponed due to the uncertainty of COVID-19 pandemic and transferred to a new date which is still unknown. See here the link of the website: https://www.ewdor.com
For enquiries please contact: berend.tekronnie@gmail.com

---
D&K Dress Form for size 38 cm - 42 cm doll to be made-to-order in our shop. Price: € 85,-. Please contact us for your order.
For more details about the dress form do visit Daria's blog: http://www.petitgosset.com/new-blog/2017/11/26/dk-doll-dress-form All these creations are made by Daria Gosset/Petit Gosset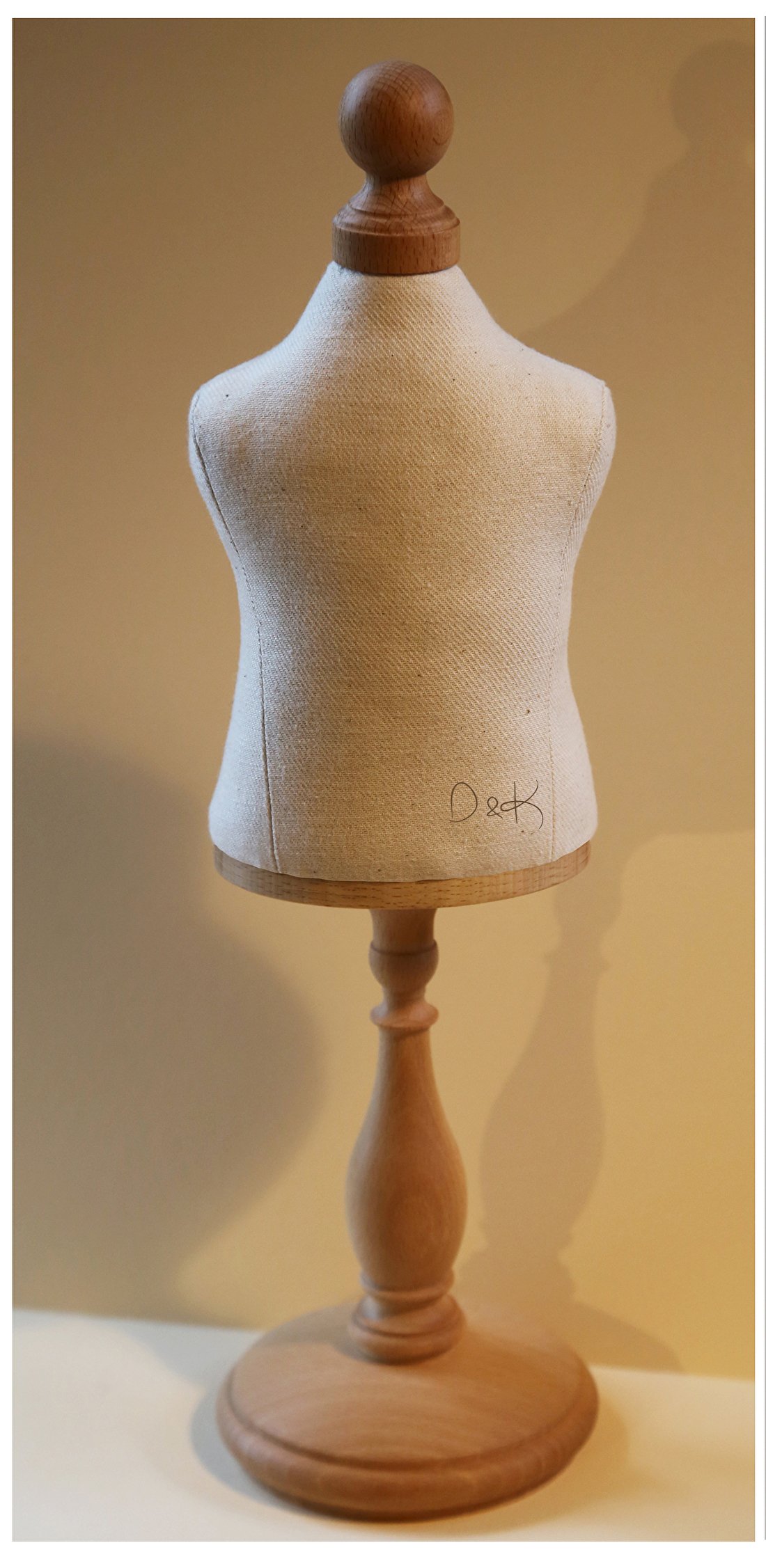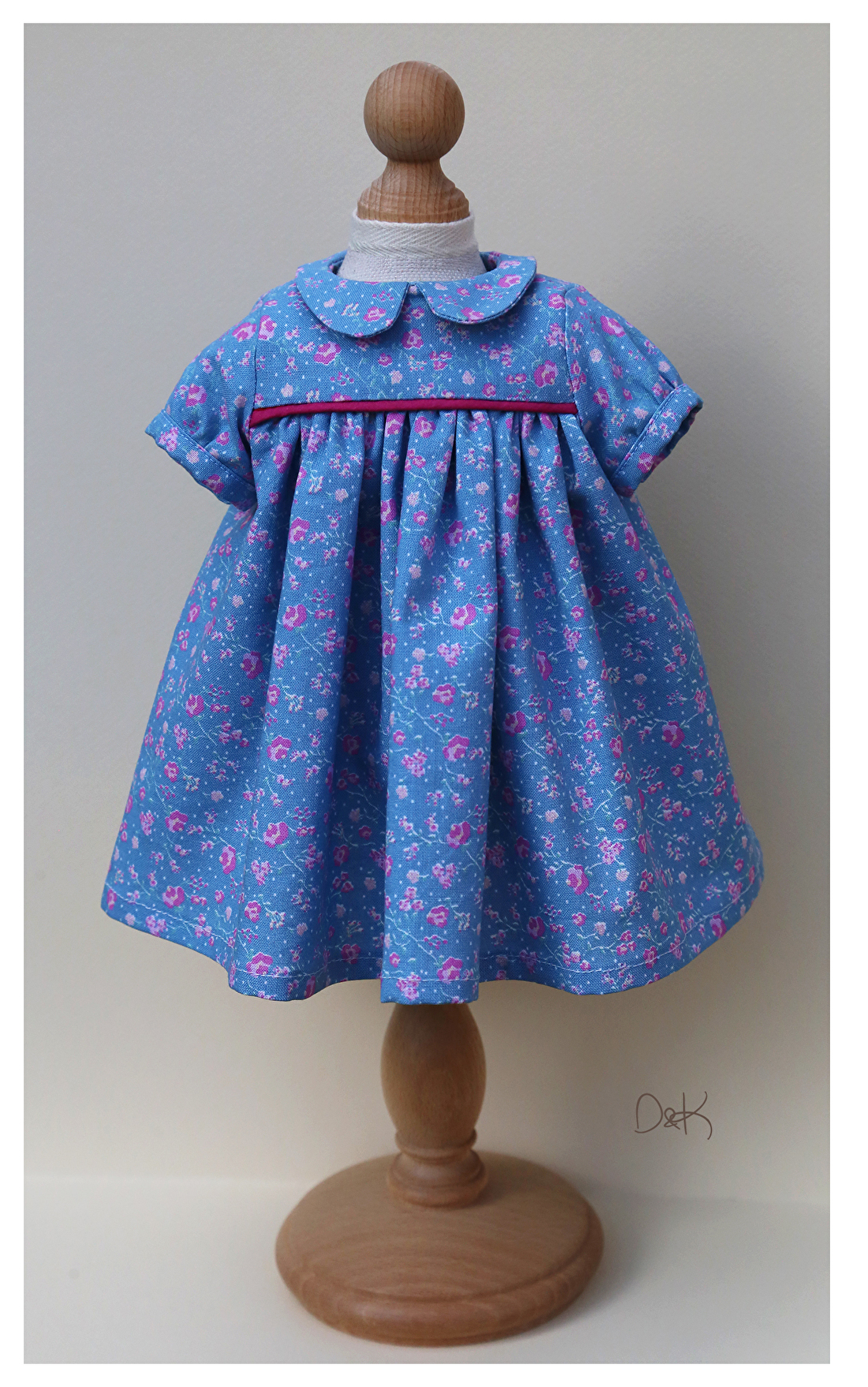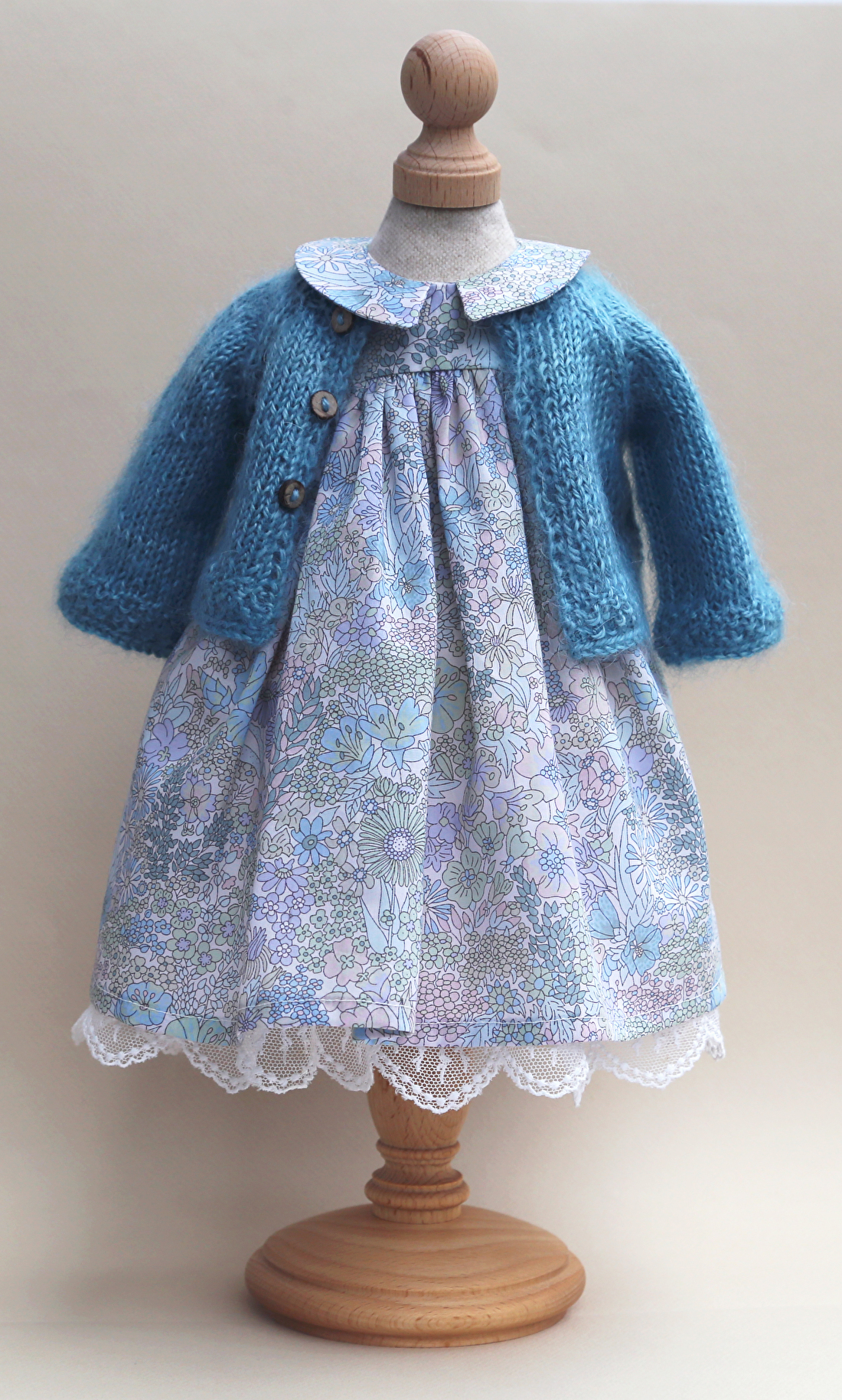 New in our online shop
For sale!

Doll Ruth 30 cm 1757 New!

Doll Ruth is 30 cm in size
Her dark brown eyes are embroidered. Doll Ruth's wears her dark brown hair made of DollyMo mohair in braided pigtails.
Doll Ruth's has an ivory flowery dress on with matching crocheted shoes. Her romper…

€ 149,00

Sold!

Doll Lucy 30 cm no. 1758 New!

Doll Lucy is 30 cm in size.
Her eyes are brown embroidered.
Doll Lucy is wearing a red and white polka dotted dress with matching knitted cardigan and shoes. Her romper completes her outfit.

€ 149,00

Sold!

Doll "Merel" 30 cm nr. 1759 New!

Doll Merel is 30 cm in size
She wears her blonde hair made with DollyMo mohair in 2 pigtails. A hair clip decorates her hair.
Merel's dress is made of bright flowery Liberty fabric. Doll Merel wears a cream coloured knitted…

€ 149,00

Brush and Comb Set

A complete set to groom a doll's wig for the best results. This set of three tools, a slicker brush, comb and round wooden brush in anthracite colour of pure pigs hair, is a must for every dollmaker.

€ 27,50