DOLLY MOrganic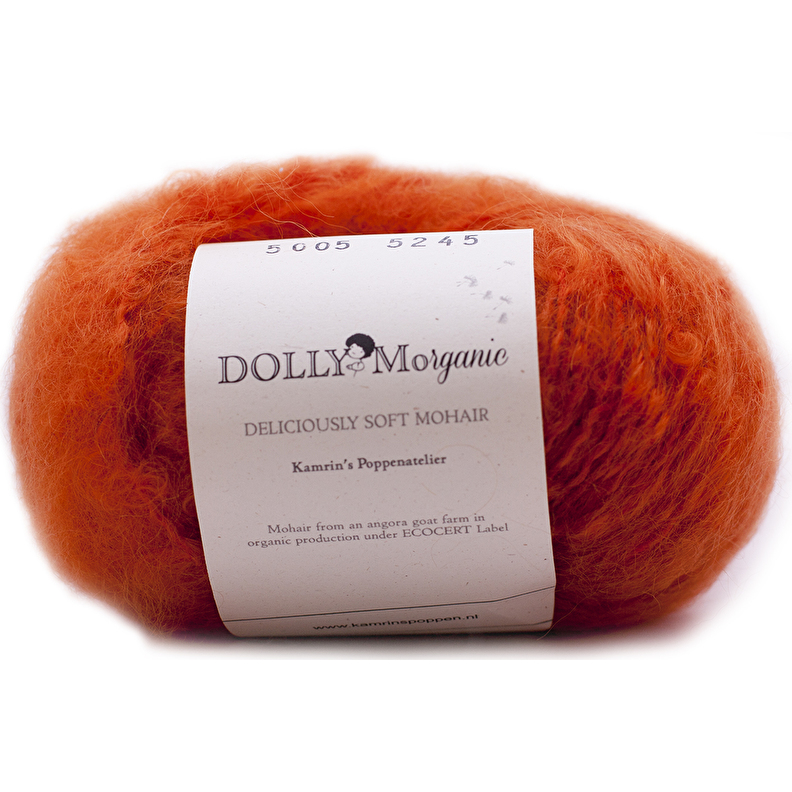 DOLLY MOrganic from top to bottom the colours: red ginger, light brown, honey blonde, dark brown, rust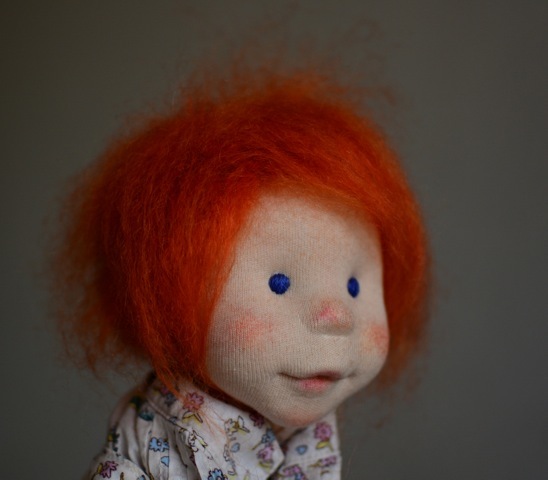 Doll made by doll artist Maria Asenova/Nature Toys; the doll wears a wig made of DOLLY MOrganic yarn in the colour "red ginger"
Perfectly suitable and highly recommended for short hair styles e.g. baby and boy hair'do's (image above shows a girl doll) because of it's softness and thread texture. Also perfect to use for smaller dolls e.g. size 20 cm. Not advisable for hair styles with pigtails!!
DOLLY Morganic the newest and the only "Organic" of the range of DollyMo Yarns is a luxuriously super soft mohair with a composition of 89% mohair, 10% merino and 1% nylon. This yarn comes from a kid, a very young angora goat and is finer and softer than other DollyMo yarns.
This yarn produced from small organic farming in France and dyed in Italy, carries an ECOCERT certified label.
ECOCERT offers the Global Organic Textile Standard (GOTS), including all stages of textile manufacture, the raw fibre is certified and sourced from organic farming and the entire manufacturing process meets environmentally and social criteria.
The soft effect that it creates can add instant softness and elegance to your doll project but there is a tip to keep in mind when working with this yarn.
Due to the softness grip and push away the yarn gently while crocheting the wig. After crocheting you can brush the wig vigourously to create long hairs.
We advice crochet needle nr. 2,5 mm – 3,00 mm.
This yarn creates thick, long fluffy wigs and does not show the crochet stitching.
It comes in 5 attractive hair shades:
- Light Brown nr. 5001
- Rust nr. 5002
- Honey Blonde nr. 5003
- Dark Brown nr. 5004
- Red Ginger nr. 5005