D & K Dress Form "On Customized Order" !
Please contact us for customized orders through our email address. There is currently a waiting list.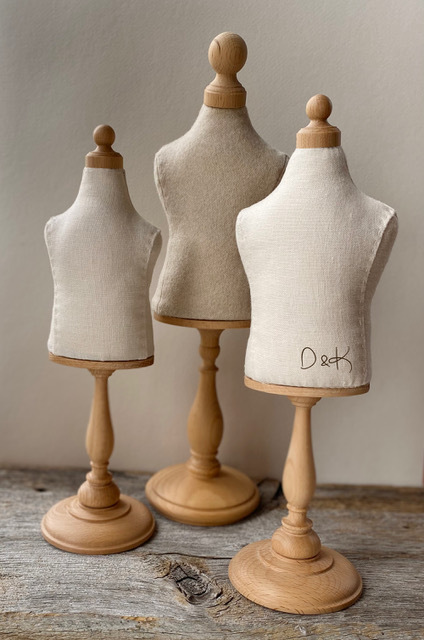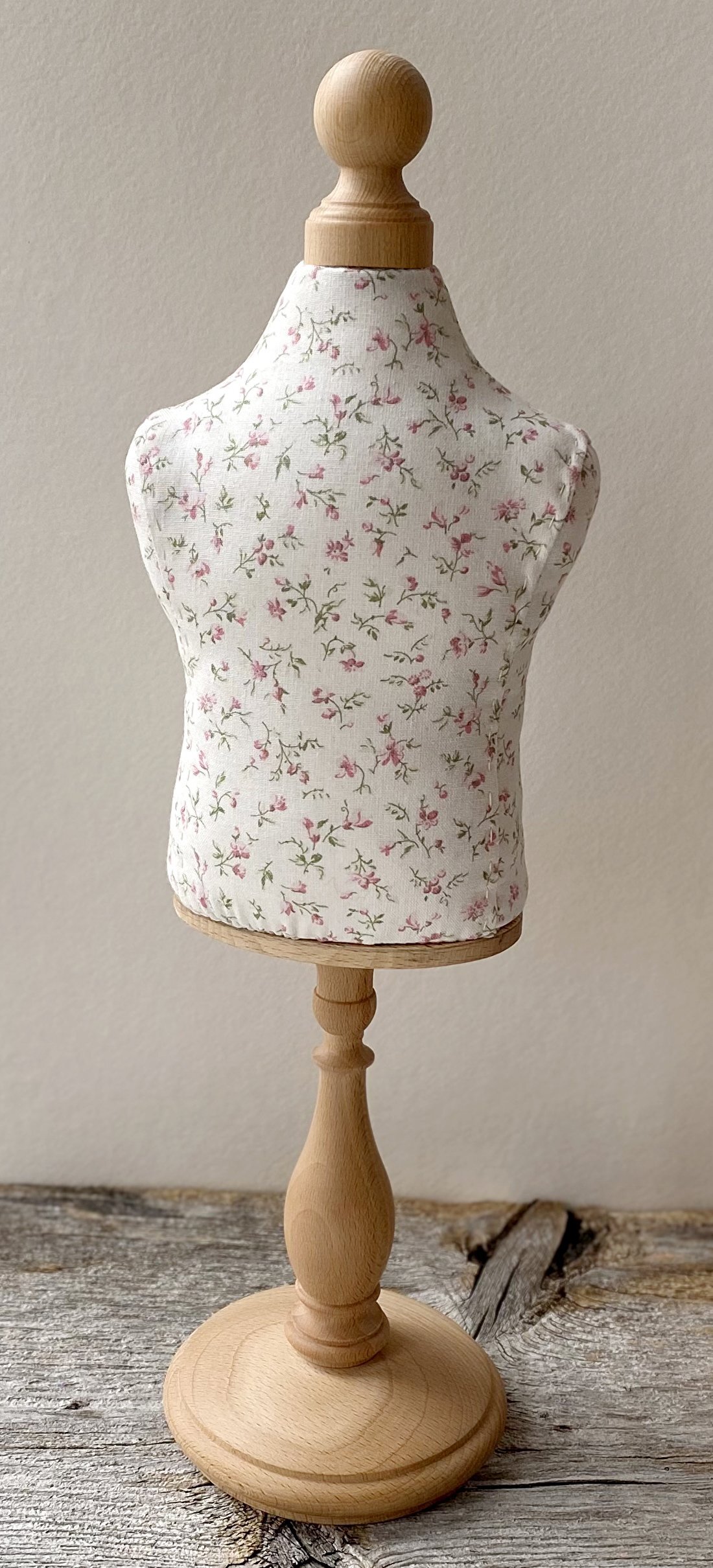 These D & K Dress Forms can be ordered by emailing us your preference in size and presentation as follows:
1. Available in size Large (doll size 38-40 cm), Medium (doll size 35 cm) and Small (doll size 30 cm).
2. Presentation: Ivory linen or Westfalen floral print.
3. Price: for size Large 85,- Euro; Medium and Small 80,- Euro.